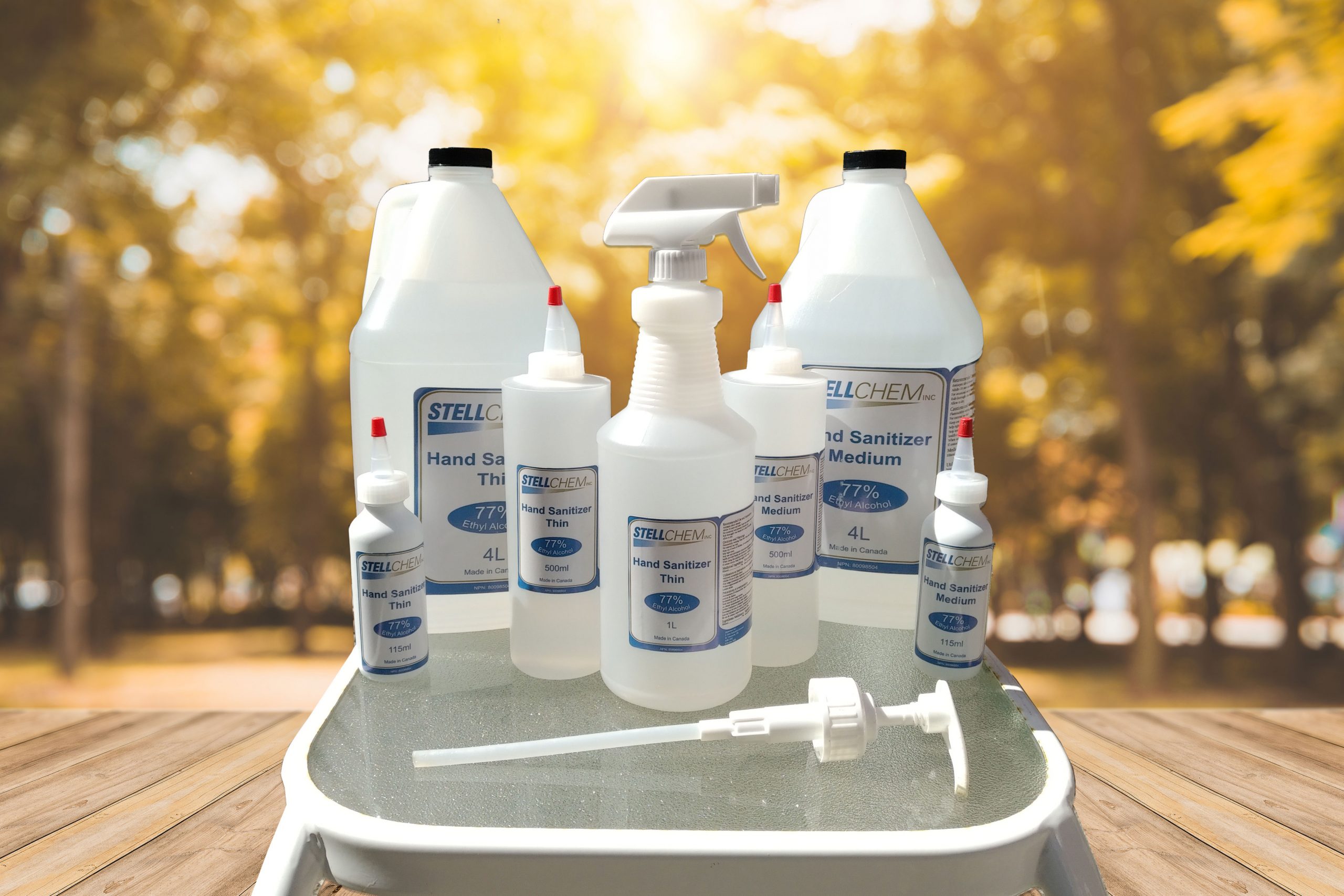 Stellchem Hand Sanitizer
77% Ethyl Alcohol – Made In Canada
Quality, custom formulated Hand Sanitizer, manufactured for the Healthcare sector, is now available for businesses concerned about the health and safety of their employees and customers.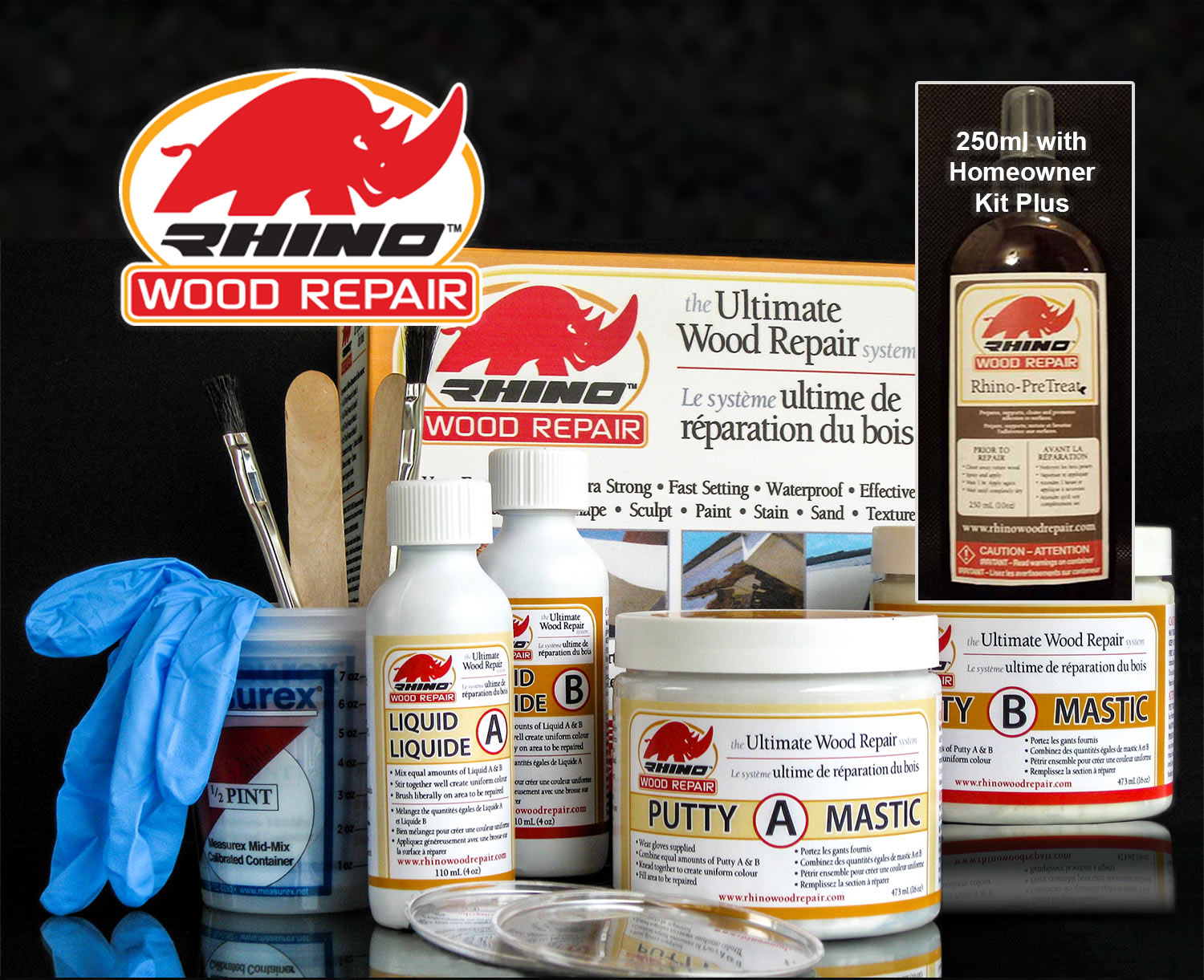 Rhino Wood Repair
Easy to use, just scrape away loose paint/stain with a scraper. Sand if necessary. Remove any decayed or damaged wood. Remove any grease, oil, dirt or other debris from area to be repaired. Apply Rhino-Pre Treat, then the Rhino products let dry at least 24 hours, sand, then paint.
More info >>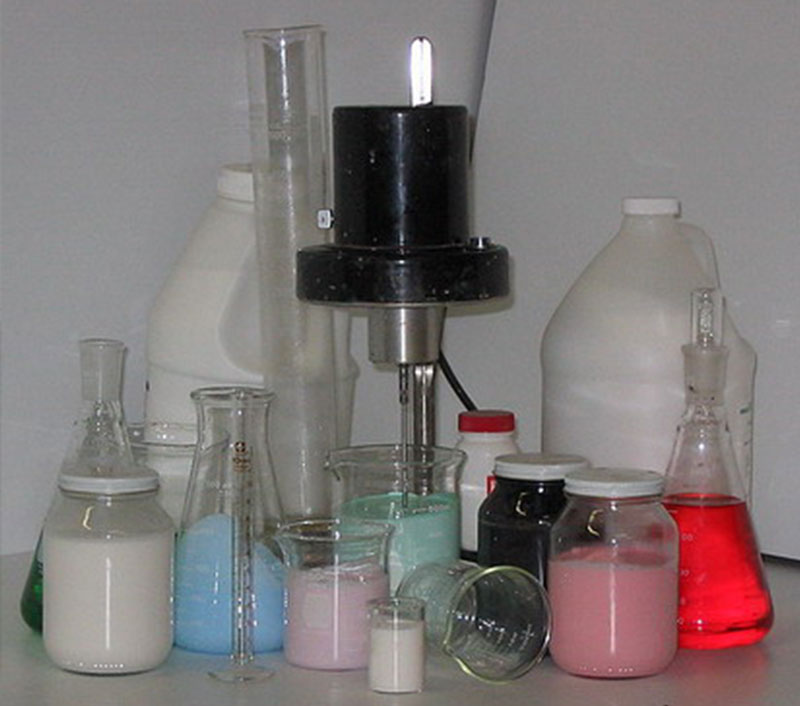 Custom Formulating
At Stellchem, we can custom formulate an adhesive to meet your specific requirements. We have a number of customers whom we are currently supplying specific formulated adhesives to meet their specific need.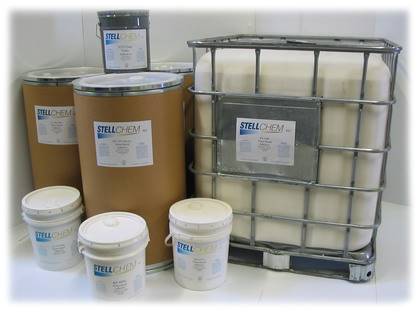 Water Based Adhesives
Stellchem's water-based adhesives are suitable for many industries including assembly, automotive, construction, furniture, footwear, packaging, woodworking, insulation and laminating, leather, foam, textile and custom formulated applications.
Products are available in pails, drums, tote tanks and other packaging suitable to the customers requirements.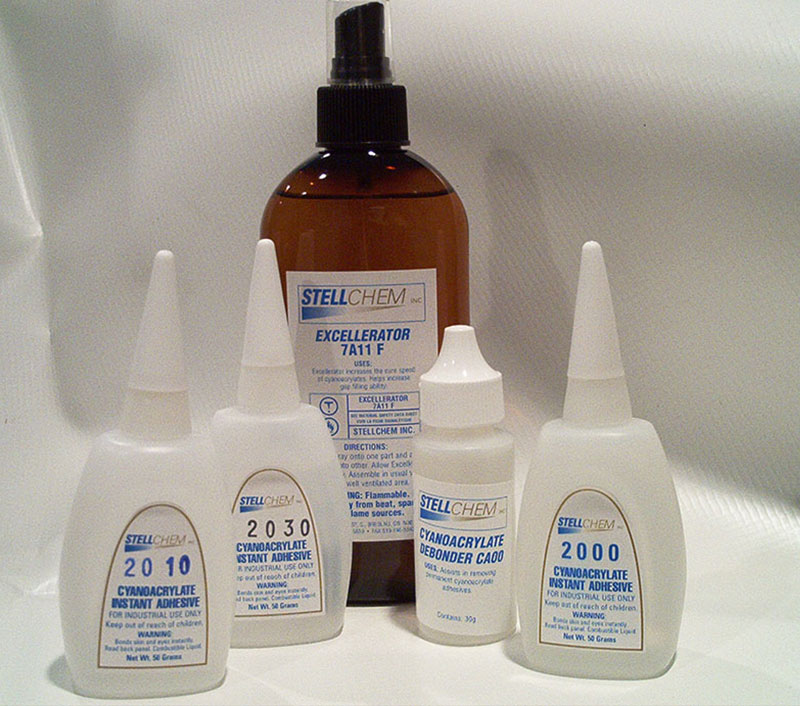 Cyanoacrylates
Stellchem 2000 Series which consists of three specially formulated products.
Excellerator 7A11F increases the cure speed of Cyanoacrylates.
Debonder CA00 removes cured cyanoacrylate adhesive from various surfaces.
The Surface Insensitive Series bonds acidic and porous substrates under low humidity conditions.
High Performance Series which is an instant bonding, single component product line that bonds all close-fitting smooth surfaces in seconds.
Rubber Toughness Series is super resistant to impact, vibration, high temperature and humidity.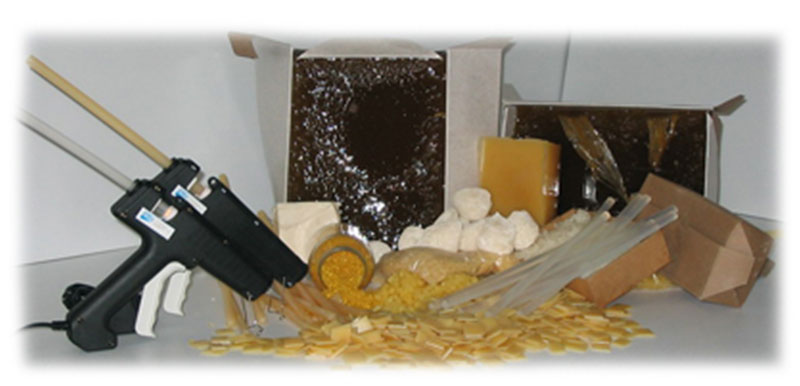 Hot Melt
Stellchem offers a large variety of hot melt adhesives for use in general assembly, automotive, packaging and woodworking industries. These products are available in chicklets, slugs, menashas, blocks, drums and glue stick form.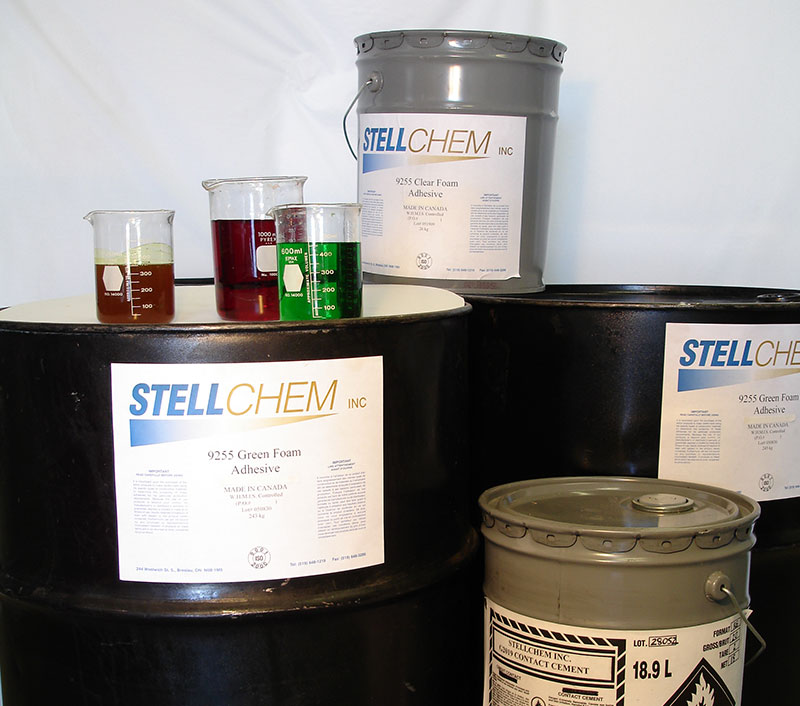 Solvent Based
Stellchem offers solvent based adhesives for automotive, construction, general assembly, foam and upholstery industries.
Stellchem Hand Sanitizer
NPN 80098504
77% Ethanol
USP pharmaceutical & food grade ingredients
Canadian/US sourced ingredients
Manufactured Locally in Canada
Sizes: 115mL, 500mL, 1L, 4L, 18.9L pail, 200L Drum
Thin, spray-able version for hands and surfaces – 4L size container
Medium, shampoo-like consistency for hands – 4L size container
Odorless, fragrance free, no technical grade ingredients, no carcinogens
Two convenient ways to order Stellchem Hand Sanitizer
Material Safety Data Sheet – click here
Two Convenient Ways To Order Stellchem Hand Sanitizer
Call or email Stellchem
Contact: (519) 218-1600 or e-mail: info@stellchem.com
Call or e-mail the Lion Brewery
Contact: 519-886-3350 david@huetherhotel.com
Pickup is at the Lion Brewery (Huether Hotel) 59 King street north Waterloo 519-886-3350
You can purchase Rhino Wood Repair products online through the website.
Rhino Wood Repair and Rhino-Pre Treat are simple to use and make your wood products look brand new.